Nancy Thayer is the author of twenty-nine novels, including Summer House, The Hot Flash Club, Beachcombers, Island Girls, The Guest Cottage, The Island House, and Secrets in Summer.
Her books concern the mysteries and romance of families and relationships: marriage and friendships, divorce and love, custody and step parenting, family secrets and private self-affirmation, the quest for independence and the normal human hunger for personal connections.
Nancy Thayer's work has been translated into many languages, including German, Finnish, Hebrew, Russian, Turkish, French, Portuguese, Spanish, Dutch, Serbo-Croatian, Swedish, Danish, and Polish. Her novels have been condensed or excerpted in several literary reviews and magazines, including Redbook and Good Housekeeping, England's Cosmopolitan, Holland's Viva, and South Africa's Personality.
Nancy Thayer has a B.A. and M.A. in English literature from the University of Missouri at Kansas City. She was a Fellow at the Breadloaf Writers' Conference. She has lived on Nantucket Island year-round for thirty-three years with her husband Charley Walters. Her daughter is the novelist Samantha Wilde.
Critical Acclaim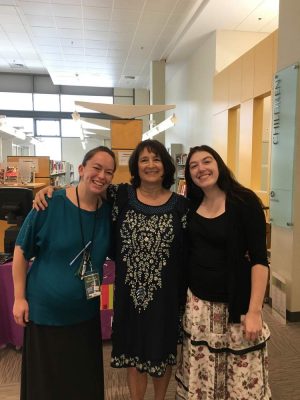 Kirkus Reviews said of Island Girls, "In this touching summer read, forgiveness benefits both the person bestowing it and the recipient."
Lands' End chose Summer Breeze as "the book to put in your beach bag this summer."
The Boston Globe: "Thayer has the knack of creating likeable characters who grapple with problems that will strike a chord with many readers."
Janet Maslin of The New York Times called Summer House "a well-wrought, appealing book packed with literally down to earth charm."
The Miami Herald says, "Thayer portrays beautifully the small moments, inside stories and shared histories that build families. . .Summer House reminds us that life is complicated and that the simple pleasures of family togetherness are too precious to take granted."
"Beachcombers hits home for those of us who have loved, lost, and forgiven ourselves and others in the quest for love and serenity," from the Wichita Falls Times Record News.
The Hot Flash Club was a New York Times Guilty Pleasures Pick, called "Frank and entertaining" by Janet Maslin.
The Boston Globe called The Hot Flash Club "Funny stuff. . .Thayer's characters are nicely drawn and sympathetic."
"Nancy Thayer's gift for reaching the emotional core of her characters is captivating." The Houston Chronicle.