How cute is this centerpiece for the Private Reception before my talk at the Frisco Library in Dallas, Texas!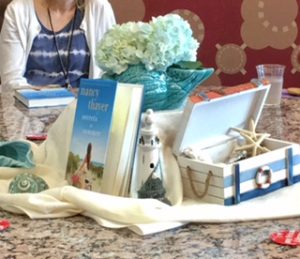 What fun to sit and chat with people who love reading!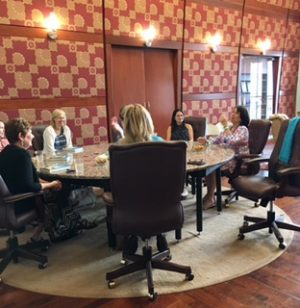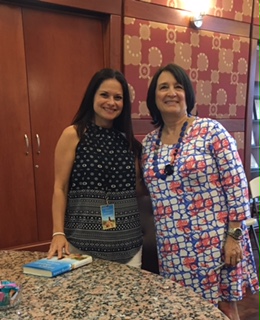 Such a beauty! And I like her tag, too!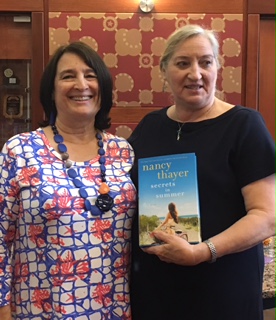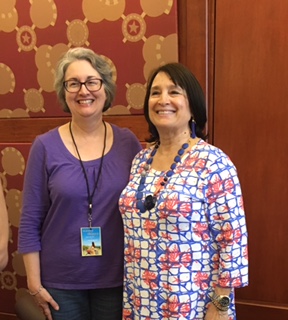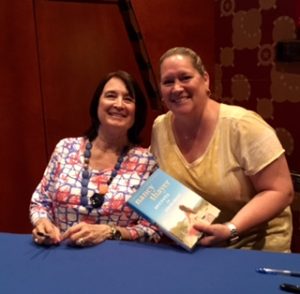 I do believe blonds have more fun!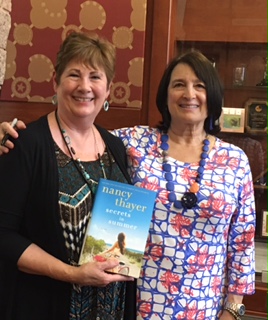 No, I did not steal her necklace but I might have kind of thought about it. . .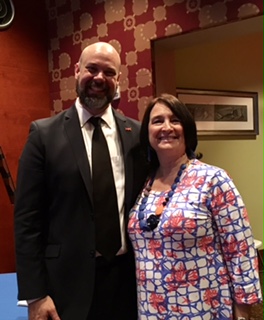 No, I'm not short. He's tall!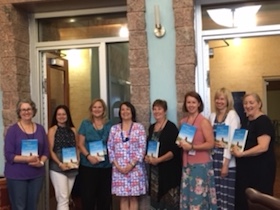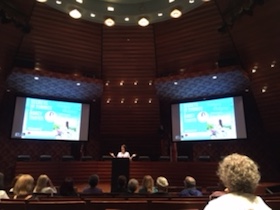 This was a vast, magnificent auditorium, but whenever I'm with
people who love books, I'm at home.
Save
Save
Save
Save
Save