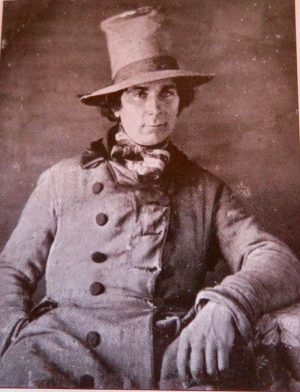 This is builder Charles Wood who built the Nantucket Atheneum in 1846 and 1847. Not to be irreverant, but hubba hubba! He looks like quite the dandy and if you zoom up the picture, you'll see he has gorgeous eyes. A confidant man!
Maria Mitchell was the Atheneum's first librarian, the first professional woman librarian in America, an astronomer who discovered a comet and taught at Vassar, and a (surprise) feminist. I would dearly love to know how Maria Mitchell and Charles Wood got along!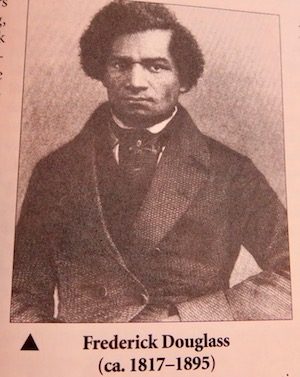 Famous anti-slavery writer and orator Frederick Douglass spoke several times at the Atheneum. Ralph Waldo Emerson, Henry David Thoreau, and feminist Lucretia Coffin Mott also spoke there.
The Great Hall is now used for research. Computers are available for Internet use. The middle of the hall is often cleared of desks and set up with chairs for readings and lectures from famous speakers.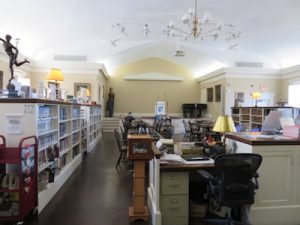 "Cats' eyes" and figureheads of whaling ships adorn the library, bringing back a sense of history of the whaling ships that brought prosperity to the island.
As a boy, Ernest Hemingway visited the island and the Atheneum with his mother. I'm sure that's why he became a writer. 🙂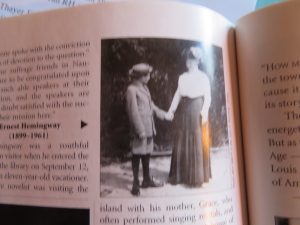 On my next post, I'll tell you about some of the contemporary writers who've spoken in the Great Hall. One thing's for sure–they all have better hair than in the 1800's.
Save
Save
Save
Save
Save
Save
Save
Save
Save
Save