One of my favorite characters in Secrets in Summer is Mimi, the grandmother visiting in the house next to Darcy. She's much like Nona in my book Summer House. And they are both much like my own grandmothers, whose love and wisdom gave more me than I can say.
My father's mother, Jesse Orsa, was one of eleven children. I've always envied her fabulous hat in this photo taken when she was young.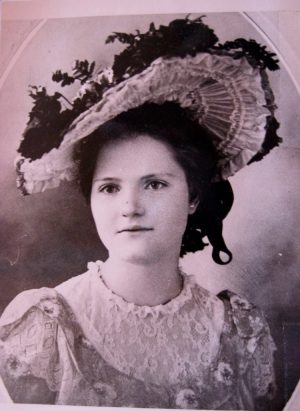 What a beauty she was, and she was spiritually beautiful as well. To me she was most beautiful when she was older, my adoring and adored grandmother in this photo with me and her dog Dusty.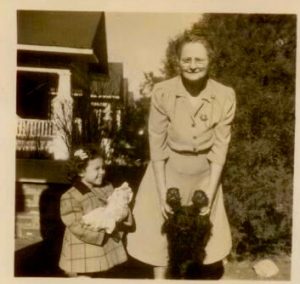 My mother's mother, my Nanny, was a treasure, too. Unfortunately, she died when I was four. But I carry her love with me always. Mother and I are in her garden in this photo–it seems as if light beams from her waving arm.

My mother, Jane Findly, was quite a babe, and smart, too. She was a crazy mad addictive reader, and because of her, I fell in love with books and became a writer.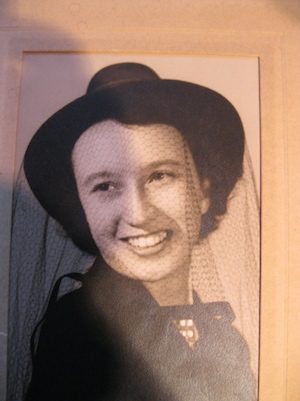 Mother lived to be ninety-two, and she had a wonderful life as she got older, reading and–we discovered later–eating chocolate which she hid behind her chair. Not a bad role model!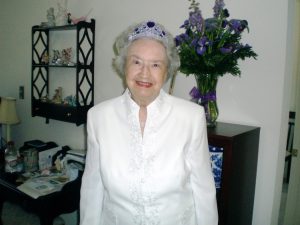 Two other women inspired the character of Mimi. One was Emma Rusch, whom I met on the island when she was in her eighties. She lived to be 104. She was so much fun, and so interested in other people. She held afternoon "tea" parties, at which she drank her afternoon Scotch. She loved her children and grandchildren and friends so dearly. She was love and wisdom incarnate.
And Mimi was, of course, inspired in part by my beloved and much-missed friend, Mimi Beman, who was camera-shy, but absolutely not shy in any other way. She was the proprietor of Mitchell's Book Corner, and she loved books and adored people. She was fortunate enough to become a grandmother of a darling little girl before she went aloft.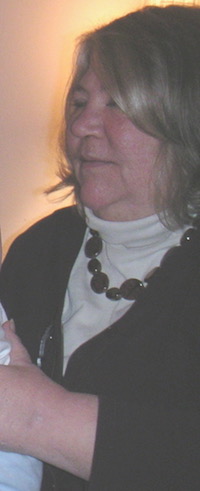 All the generous love, the absolute adoration that older women give to their family and friends are, I believe, valuable beyond measure. To be a crone is to wear a crown of radiant, generous wisdom.
I am so fortunate to be a grandmother now. It is a source of the deepest joy. I know more Mimi-like women will show up again and again in my novels.
Save
Save
Save
Save
Save
Save