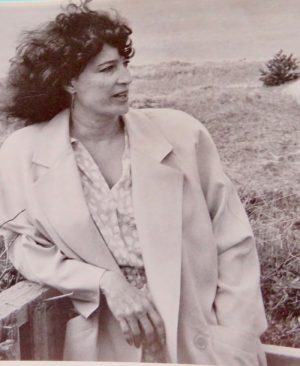 When I moved to Nantucket in 1984, I looked different from the way I look now (yes, shoulder pads) and so did our island library, the Nantucket Atheneum.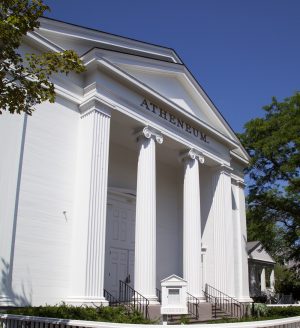 Oh, the library looked the same from outside. The Atheneum sits in the very heart of the town, a great white columned neoclassic building. It's a historic icon, rebuilt after a fire in 1837, and once the hub of the island population. In the 1980s, not much had changed since the previous century. Its collection was small for the needs of a growing modern community. And the children's room was in the dank, dim, rather grim basement.
Then Bob Mooney became president of the Board of Trustees and in 1990, Charlotte Maison (below) took on the directorship of the library.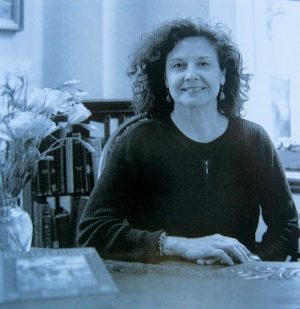 Under their leadership and with the help of the Friends of the Library and generous donations from the community, a major restoration took place. Today the library is once more the center of the town. Best of all, there's a marvelous children's wing.
Lucille Walker Hays donated the funds for the children's wing in honor of her sister Louise, who died when very young.
The Weezie Library is a sunny, busy, happy second home for children. Thank you for changing so many lives, Lucille.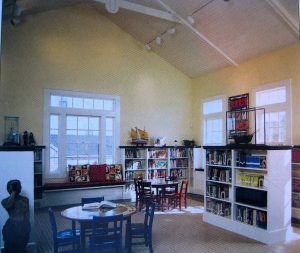 When the renovations of the Atheneum were complete, a commemorative review was published to celebrate the restorations. The Board of Trustees were photographed for the review. You can see me — I'm the one in the red suit! 🙂
Actually, I'm in the black skirt and a red-and-black checked jacket. (Yes, still shoulder pads; this was 1996.)The handsome fellow in the back row, second from the right, is our beloved author Nathaniel Philbrick, who was also a trustee. It was such an honor and a tremendous pleasure to be part of that board and the library renovation. Charlotte Maison and Susan Beegel (editor of the Hemingway Review and The Nantucket Reader, standing next to me in black velvet collared red suit) and I usually had to go for a soothing margarita or two after our complicated but cordial trustee meetings!
More about our library soon!
Save
Save
Save
Save
Save
Save
Save
Save
Save
Save